---
My counselling practice and approach is driven by a strong ethos; I am passionate about empowering people, promoting equality and positive mental health.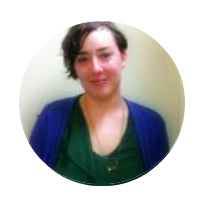 I am a registered and accredited professional psychotherapist in Leeds, West Yorkshire and my practice is conveniently located in the heart of Leeds city centre. I offer online and telephone sessions and am a certified online therapist. I have been awarded the title of senior accredited member as I have been recognised by leading professional counselling body (BACP) for meeting a particular high standard in my work. I am also an Advanced Accredited Therapist by Pink Therapy.
I have over 20 years of experience supporting people who are in crisis, vulnerable or simply wanting to make changes to their lives. This work  has taken place in a wide variety of contexts and covered a breadth of issues – these are extensively covered in my experiences section.
---
As a counsellor I have supported people around a variety of areas, these include but are not limited to the following:
Depression
Gender & sexual identity
Self-harm
Bereavement and loss
Anxiety and stress
Anger
Self-esteem & self-image
H.I.V.
Trauma
Disassociation
Eating disorders
Sexual abuse and exploitation
Sexual violence and physical violence
Racial trauma
Chronic Illness

Having counselled in both adult and young people mental health services over several years, I am experienced in supporting across a broad range of issues. As shown in my education, experiences and training, I am constantly seeking to develop my knowledge and skills in all areas. This is so that I can be the best counsellor that I can be for you.
---
Diploma in the Practice of Supervision
2017 – 2018
Certified Cyber Therapist (Online Therapy Institute)
2016 – 2017 
Post Graduate Diploma in Counselling and Psychotherapy (BACP)
2012 – 2014 
Certificate in Therapeutic Work with Children and Young People
2014 
Post Graduate Diploma in Youth and Community Development (JNC)
2010 – 2012
Master's Degree in Gender, Sexuality and Culture
2006 – 2007
Diploma in Coaching and Mentoring
2005 – 2006
Certificate in Introduction to Counselling Skills
2005 – 2006
BA (Hons) Degree in Humanities and Social Studies
2001 – 2004
A Level Psychology, A Level Sociology
1997 – 2000
---
2022
– Somatic Approaches to Trauma
– Renaissance of Art & Inspiration in therapy.
– Understanding Autism
– Maintaining a mindful life
– Relationship Super Conference
– Working With Groups, The Link Centre Psychotherapy Training
2021
– Shame, Race and Identity with Dr Aileen Alleyne
– Trauma Super Conference
– The Art of Being an Ally
– What is the Mind?
– PTSD in the Global Context
– Understanding ADHD
– Covid 19 Psychological First Aid
– Food for Thought: The Relationship between Food, Gut and Brain
– Working With Groups, The Link Centre Psychotherapy Training
2020
– Somatic Therapy and Queer bodies with Andrea Glik
– Intergenerational trauma Post-Slavery Syndrome: Exploring The Clinical Impact Of The Trans-Atlantic Slave Trade
– Understanding Autism
– Relationship super conference
– Working with Shame
– Working with Grief and Loss: Therapist Essentials Working with Relational Trauma
– Trauma and the body: Somatisation and Disassociation (PODS)
– Certificate of Study: Gender, Sexuality and Relationship Diversity (GSRD), Pink Therapy.
– Trauma and the Body: Dissociation and Somatisation.
– Trauma Treatment Mastery Course by Dr. Bessel van der Kolk
– Working with Shame
– Working with Relational Trauma
– Working with Grief and Loss
– The Challenge of Racism in Therapeutic Practice, BAATN.
2018
– Disability and accessibility
– Working in Traveller communities.
2017 
–  Priorities for Intersex People: Medical and Human Rights.
–  Gender Identity Development: Integrating psychological, biological, developmental and social processes. Tavistock and Portman Foundation Trust's GIDS (children, young people and transitioning).
– Supporting people who are refugee or seeking asylum
– Trans awareness training
2016
–  Trauma and the Brain
–  Supporting Children with Learning Difficulties
–  Safeguarding Children with Learning Difficulties from Child Sexual Exploitation.
–  Delivering Effective Training.
–  BAGIS 2016 (British Association of Gender Identity Specialists) Two day conference).
2015
–  Supporting gender-variant children and trans-adolescents
–  Supporting children experiencing sexual violence through court
–  Yorkshire CSE conference
2014
–  Bereavement support for young people
–  Counselling children and young people
–  Autism spectrum issues
–  Flashbacks, trauma and bullying
–  Certificate in personal coaching event
–  Mental health awareness training
2013
–  Awareness of child abuse and neglect
–  Not Just Our Daughter – supporting male victims of Child Sexual Exploitation.
–  Safeguarding children from abuse by sexual exploitation V2
–  Awareness of Domestic violence including impact on children V2
–  Suicide alertness training
–  Suicide intervention skills training
–  Introduction to working with gypsy and travelers
–  Mindfulness with children and young people
–  Yorkshire CSE conference
–  Working creatively with children and young people
2012
–  Supporting children through fostering
2011
–  First Aid at work
2010
–  Awareness of child abuse and neglect-core v4
2008
–  Data Protection
–  Introduction to working together to safeguard children-level ib
–  Equality and Diversity
2005
–  Young people and mental health
–  Sexual health attitude, information , condom demo and c-cards
–  Confidentiality and child protection
---
Trainer
Living Well Project at Yorkshire Mesmac
March 2017 – Feb 2018, Leeds, Bradford, York, Wakefield
Delivering LGBTQ+ support and awareness sessions to staff and students in educational settings.
Counsellor / Psychotherapist
Yorkshire Mesmac
March 2015 – 2017, Leeds, Bradford, York, Wakefield
Volunteer Counsellor
The Market Place Young People's Service
January 2014 – 2016, Leeds
Supporting young people in distress.
Volunteer Counsellor
Leeds Mind
September 2013 – 2015, Leeds
Supporting adults experiencing mental health crisis and distress.
Training and Development Worker
The Blast Project at Yorkshire Mesmac
February 2013 – 2017, Leeds and Bradford
Supporting boys who had experienced or were at risk of experiencing sexual exploitation. The role involved one-to-one support and delivering presentations in a variety of contexts.
Youth Worker
Basis
February 2016 – 2017, Leeds and Bradford
Coordinating a group for girls who had experienced sexual exploitation.
Pass it On West Yorkshire Co-ordinator (Vol)
Pass it On West Yorkshire
February 2010 – April 2013, Leeds
Alongside a colleague, I developed and delivered this project. We delivered training, consultancy and workshops in the area of gender, sexuality and culture. Sessions delivered include 'Supporting LGBTQ Staff and Students' and 'Domestic Violence in LGBTQ Relationships'. Pass it On worked with both professionals and young people directly.
Aimhigher / Widening Participation Co-ordinator
Grange Technology Secondary School
September 2008 – February 2013, Bradford
I delivered the Aimhigher project which facilitated opportunities and experiences for young people from working class and other marginalised and underrepresented backgrounds enabling them to access higher education and professions. Additionally I managed a team delivering peer education.
Connexions Worker (Vol)
Leeds Youth Offending Service
2010 – 2010, Leeds
Supporting young people to overcome personal barriers and access employment, education and training opportunities.
LGBTQ Youth Worker
GALYIC
September 2008 – December 2009, Calderdale
I supported young people who were Lesbian, Gay, Bisexual, Transgender or questioning their gender and sexuality.
Personal Adviser
IGEN/Connexions
January 2008 – June 2008, Leeds
I supported young people to access education, training and employment opportunities and specialised in supporting homeless and vulnerably housed young people.
Peer Education Worker (Sex and Relationships)
Stockport Council
2007 – 2008, Stockport
Here I trained up teams of young people to deliver education in the area of sex and relationships. I worked in schools and youth centers across Manchester and Stockport and produced a workbook featuring activities around positive relationships and assertiveness. I have particularly enjoyed working with young people dis-engaged from education.
Learning Support Assistant
Bury College
2007 – 2008, Bury
I supported young people with disabilities to continue their studies.
Information and Support Worker (Vol)
The Market Place
January 2005 – January 2006, Leeds
Here I gave information, advice and support to young people, particularly in the area of sexual health.
Befriender (Vol)
Barnardos
January 2004 – January 2006, Leeds
I supported a young person's transition from care into independent living.
In Addition
Alongside what I've listed above I've also done the following:
– Worked as a learning mentor in several schools which included supporting pregnant young women to continue their education.
– Set up a regular community meet up for LGBT people around positive mental health.
– Raised awareness and tackled youth homelessness in Middlesbrough.
– Developed and facilitated a group for LGBT youth.
– Raised funds for Shelter.